Irving Mobile Truck Repair
Irving Mobile Truck Repair – Truck Repair Services – Irving, TX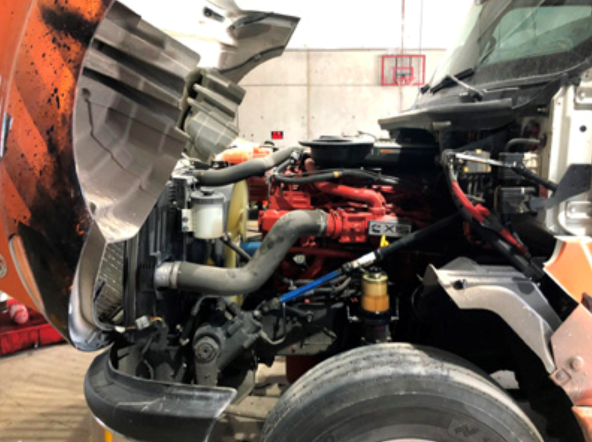 If you're a truck owner in the Irving area, you know that finding quality truck repair can be difficult. But with Irving Mobile Truck Repair, you know you're getting quality service from experienced professionals. We understand the importance of keeping your truck in top shape, and we're here to help you do just that.
Contact us today at 469-908-4319 to schedule your appointment!

About

Irving Mobile Truck Repair
Irving Mobile Truck Repair is Texas' biggest place for on-the-go truck repair services. With a strong focus on customer satisfaction and a dedication to excellence, we are your go-to experts for all your truck repair needs. Specializing in trucks from renowned brands such as Mack, Freightliner, Kenworth, Iveco, Paccar, and many others in the industrial vehicle realm, we understand the unique requirements of each vehicle and are equipped to handle them with precision and expertise.
What we have is a team that provides efficient and reliable repairs, all from the convenience of our mobile service. Our boys are trained to diagnose and resolve a wide range of truck issues, from mechanical and electrical problems to maintenance and emergency repairs. Whether you're facing a breakdown on the highway or in need of routine maintenance, we are just a phone call away.
With our comprehensive knowledge of various truck models and a commitment to using cutting-edge tools and techniques, we ensure that we hit the right spot every time. Our goal is to get you back on the road quickly and with high-quality repairs. Can quality and timeliness both be achieved? You'd better believe it.
Irving Mobile Truck Repair: (469) 908-4319.
Irving Mobile Truck Repair

Services
Taking It To The Streets
Calling a mobile truck repair service like ours comes with myriad happy benefits. First of all, imagine trying to drive a truck with bad brakes to a service garage. Now think of paying to have it towed. Both options are weak—and none show up at Irving Mobile Truck Repair.
We provide:
Onsite service with no towing

ASE certified mechanics

Mobile trucks loaded with modern tools and tech

Quality repair and maintenance for just about any part of your truck

Fair pricing that won't leave you gobsmacked
We cover all of Dallas County with reliable industrial vehicle care. Don't settle for a garage or hand over a fistful of cash to some backyard tow truck driver—call us instead at (469) 908-4319.
Full Fleet Care
Irving Mobile Truck Repair acknowledges the paramount importance of upholding the optimal condition of your large commercial vehicle fleet to ensure the prosperity and success of your business. We offer a comprehensive fleet maintenance package designed to ensure the seamless and efficient operation of your vehicles.
Within our fleet maintenance package, we provide a diverse array of services that address the multifaceted aspects of your vehicle's maintenance needs. Some of the prominent services included are as follows:
Tune-ups/Oil changes

Front-to-back inspection of every truck that includes

Brakes

Engines

Trailers

Battery and charging system

Punctual service

A service schedule that works around your busy day
Keep your fleet cruising—and your drivers happy—by putting us on the job. You're gonna like the way those trucks run.
Engine Service—Diesel or Gasoline
In the event that you detect any signs suggestive of engine dysfunction, such as diminished power output, overheating occurrences, or weird sounds under the cowl, it is imperative to arrange for a thorough inspection of your big rig. Our proficient team is adept at swiftly pinpointing the root causes of any complications and devising an efficient course of action.
When you call us, you're going to get specialized care for parts such as:
Turbochargers

Camshafts

Crankshafts

Fuel pumps

Spark plugs

Particulate filters/Air filters

Pistons



Just to rattle off a few. Not that you'll hear any rattling when we're finished, because our team takes good care of industrial Diesel and gasoline engines. Contact us today.
Servicing Big Rigs and Other Trucks
We've repaired semi trucks, box trucks, buses, dump trucks, trash trucks, and even a few farm tractors. Our service extends almost anything that's designed to carry or pull a load. We're happy to repair trucks from these companies plus lots more:
Ryder

Penske

Amazon

Landstar

Amazon

J.B. Hunt
It doesn't need 18 wheels to come under our umbrella of protection (though if it does have 18, that's fine, too). You always get service that goes above and beyond when you call Irving Mobile Truck Repair at (469) 908-4319.
Trailer Repair in Irving
At Irving Mobile Truck Repair, we put a premium on ensuring the safety and dependability of your trailer. Our team of skilled technicians is well-versed in a wide array of trailer repair services, guaranteeing that your cargo remains secure and the roads are safe for all. We possess the expertise and necessary tools to effectively repair various types of trailers, including but not limited to:
Curtain sides

Reefers

Hotshots

Dry vans

Drop-decks

Conestogas

Flatbeds



We make it our mission to prioritize the safety and efficiency of your trailer while out on the road. Our trailer repair services are all-encompassing, addressing a range of issues such as lighting, brakes, axles, locks, latches, and more. Equipped with cutting-edge tools and technology, our highly skilled technicians are capable of swiftly diagnosing and rectifying any trailer problem that may arise.
Dial (469) 908-4319.
Brakes
Making sure the braking system of a semi-truck operates effectively is vital for upholding road safety, as it bears the responsibility of halting tens of thousands of pounds traveling at considerable velocities. At Irving Mobile Truck Repair, we fully grasp the significance of preserving the optimal state of a semi-truck's braking system to ensure secure operation on the highways. This system encompasses an assortment of components, including:
Pads

Air compressors

Drums

Calipers

Slack adjusters

Brake pedals

Chambers

Airlines

Discs



If you have any concerns regarding the subpar performance of your truck's braking system, we strongly urge you to reach out to us promptly. Our mobile repair services enable us to deliver on-the-spot repairs at your designated location, offering you the advantage of saving both time and money. To obtain further information regarding our truck brake repair services, please don't hesitate to contact us today.
Industrial Transmission Repair in Irving
The proper operation of an industrial vehicle's transmission is paramount for achieving optimal efficiency. At Irving Mobile Truck Repair, we specialize in providing professional transmission repair services for a diverse range of heavy-duty vehicles, encompassing buses, farm equipment, and semi-trucks.
Our skilled mechanics possess the necessary expertise to accurately diagnose and address any transmission issues that may impede your vehicle's performance. You can place your trust in us to ensure that your vehicle operates safely and smoothly during your journeys.
Transmission in a big rig consists of various components, including:

Shift forks

Pressure plates

Bell housing

Gear trains

Input/Output shafts

Clutch components

Synchronizer rings



Should you have any apprehensions regarding the performance of your vehicle, it is advisable not to delay and take immediate action by contacting us. With our mobile repair services, we have the capability to conveniently reach your location and conduct essential repairs on-site, presenting you with the benefits of both time and cost savings. To learn more about our proficient transmission repair services tailored for industrial vehicles, we encourage you to contact us today at (469) 908-4319.
HVAC
When it comes to your truck's HVAC repair requirements, Irving Mobile Truck Repair is the go-to team. We totally get how a properly functioning AC system for truckers, especially in the sweltering Texas climate, ensures a comfortably cool cabin environment. With our specialized services, we pledge to maintain your cabin temperature as refreshing as an iceberg, or at the very least, in close proximity.
Our proficiency extends beyond AC repair, encompassing heating system repairs that involve the coil, vents, fans, and switches. Equipped with advanced tools and extensive expertise, we are well-equipped to handle everything from basic repairs to intricate overhauls, catering to the diverse needs of your HVAC system.
Electrical
We provide a wide array of comprehensive repair and maintenance services to ensure the seamless operation of your rig. Our specialization encompasses all aspects of electrical systems, ranging from charging systems to lighting, locks, ignition timing, dashboard switches, and more.
Our team consists of ASE-certified mechanics who possess the requisite expertise and hands-on experience to diagnose and rectify any electrical issue affecting your truck, regardless of its complexity. Leveraging state-of-the-art diagnostic equipment, we swiftly identify the underlying cause of any electrical problem, enabling us to deliver the most efficient and effective repair solution available.
Our ultimate objective is to guarantee that your electrical system operates optimally, thereby instilling confidence in the reliable performance of your truck on the road. Call us at (469) 908-4319!
Suspension
At Irving Mobile Truck Repair, we specialize in delivering all-encompassing services for industrial suspensions, ensuring the optimal performance of your truck. Our team of highly skilled mechanics possesses the necessary expertise and tools to effectively tackle any suspension issue, no matter its level of severity.
Whether it's leaf springs, struts, torsion bars, shock absorbers, or coil springs, we boast extensive knowledge and experience in diagnosing and repairing diverse components within your truck's suspension system.
Our primary objective is to guarantee the stability and safety of your truck during its operations on the road. Count on us to provide comprehensive solutions that will keep your truck performing at its best.
24/7 Emergency Service For All of Dallas County
With our 24/7 emergency roadside service, Irving Mobile Truck Repair is committed to providing prompt assistance whenever you need it most. We understand that breakdowns and accidents can happen at any time, which is why our reliable team is available around the clock to come to your rescue. Whether you're in Dallas County or the surrounding areas, we'll be there day or night to lend a helping hand.
Our emergency roadside service covers various areas in Dallas County, including the bustling city of Dallas itself, as well as neighboring areas such as Irving and Garland. No matter where you find yourself in these locations, our dedicated professionals will swiftly respond to your call and offer immediate assistance. From tire changes and fuel delivery to jump-starts and minor repairs, we have the expertise and resources to get you back on the road safely and efficiently. Trust Irving Mobile Truck Repair for reliable 24/7 emergency roadside service when you need it most.
We're the Good Folks
At Irving Mobile Truck Repair, our team of friendly dispatchers and mechanics is here to provide you with a warm dose of Texas hospitality when your trucks are causing you trouble. We understand the frustration and stress that can arise from unexpected breakdowns or maintenance issues, but you can put your worries on the shelf because we've got you covered.
Our dedicated dispatchers are ready to lend a sympathetic ear and promptly assist you in scheduling the necessary repairs or roadside assistance. When our skilled mechanics arrive at your location, you can expect a warm and friendly approach, along with their expertise in diagnosing and resolving the issues at hand.
At Irving Mobile Truck Repair, we take pride in our dedication to providing top-notch services for all your commercial truck repair and maintenance needs. Our team of skilled professionals is committed to delivering reliable solutions, ensuring the safety and optimal performance of your vehicles.
With our expertise, state-of-the-art tools, and 24/7 emergency roadside service, you can trust us to keep your trucks on the road and your business moving forward. Contact us today at (469) 908-4319 to experience our exceptional service and let us be your trusted partner in keeping your fleet in top shape.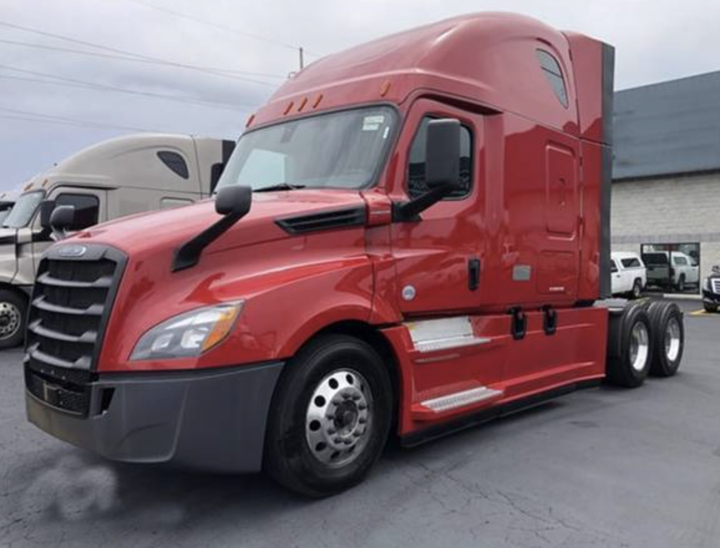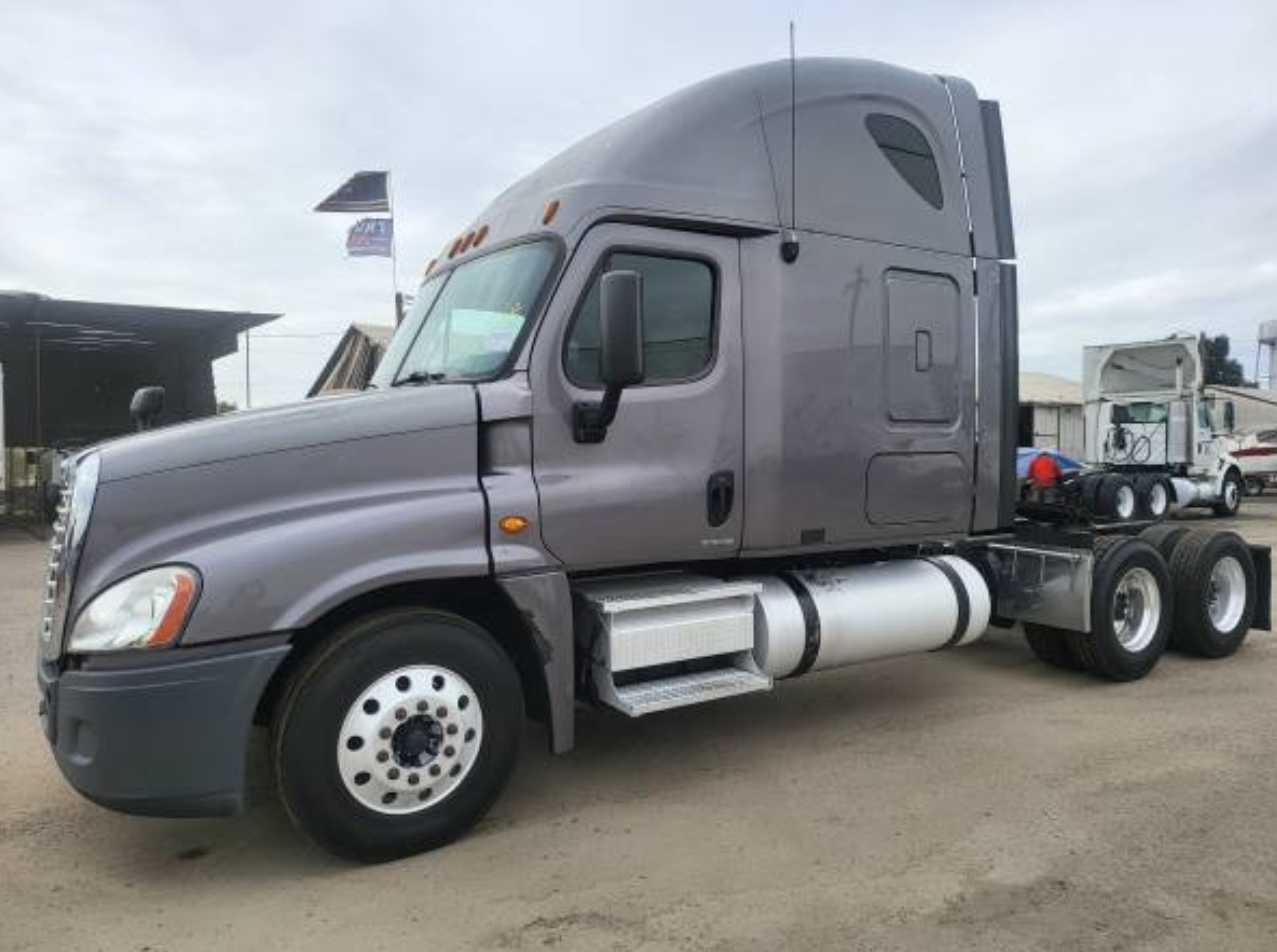 Contact Us Today!
If you are looking for an experienced, efficient, and budget-friendly mobile truck repair service, then look no further than Irving Mobile Truck Repair. With great customer service and high-quality repair services, including brake inspections and oil changes, we ensure your safety while on the road. Our knowledgeable technicians are highly capable of tackling any issues with your truck or trailer, reducing the risk of downtime expenses. Don't hesitate to reach out to our team today if you have any questions about our services or policies. We look forward to hearing from you soon!
Contact Irving Mobile Truck Repair at (469) 908-4319.